Background
This silly short started with two ideas. One was the soundtrack that my father, Maurice Horsthuis, wrote for a documentary about Holland's most famous museum, 'het nieuwe Rijksmuseum'.
The second was a technique I wanted to try to create Fresnel reflections on something like a China plate. In real life, everything except metal is more reflective at grazing angles then at straight angles. (Look straight into a window and you barely see your own reflection, but if you look into the glass from an angle it seems to turn into a mirror) Most CG renders such as Vray that I often use have this type of reflection built-in. Unfortunately, Mandelbulb3D has no such function, and when it does reflections, it does them uniformly across the surface. This is why most pieces rendered with reflections look metallic- metal has no Fresnel reflections. - Like in 'the hard problem of Consciousness'
In order to fake Fresnel reflections I wanted to render two passes, one with and one without reflections. Then blend between them using a special Normal pass that I made. In the end, it didn't look good on the two Delft Blue pieces here, because the surfaces are too detailed and not smooth enough.
When I had the idea of the Delft Blue and the Museum tour, I started thinking how I could visualize other aspects of Dutch culture with fractals. Some are a bit far-fetched, but it was a fun exercise nonetheless.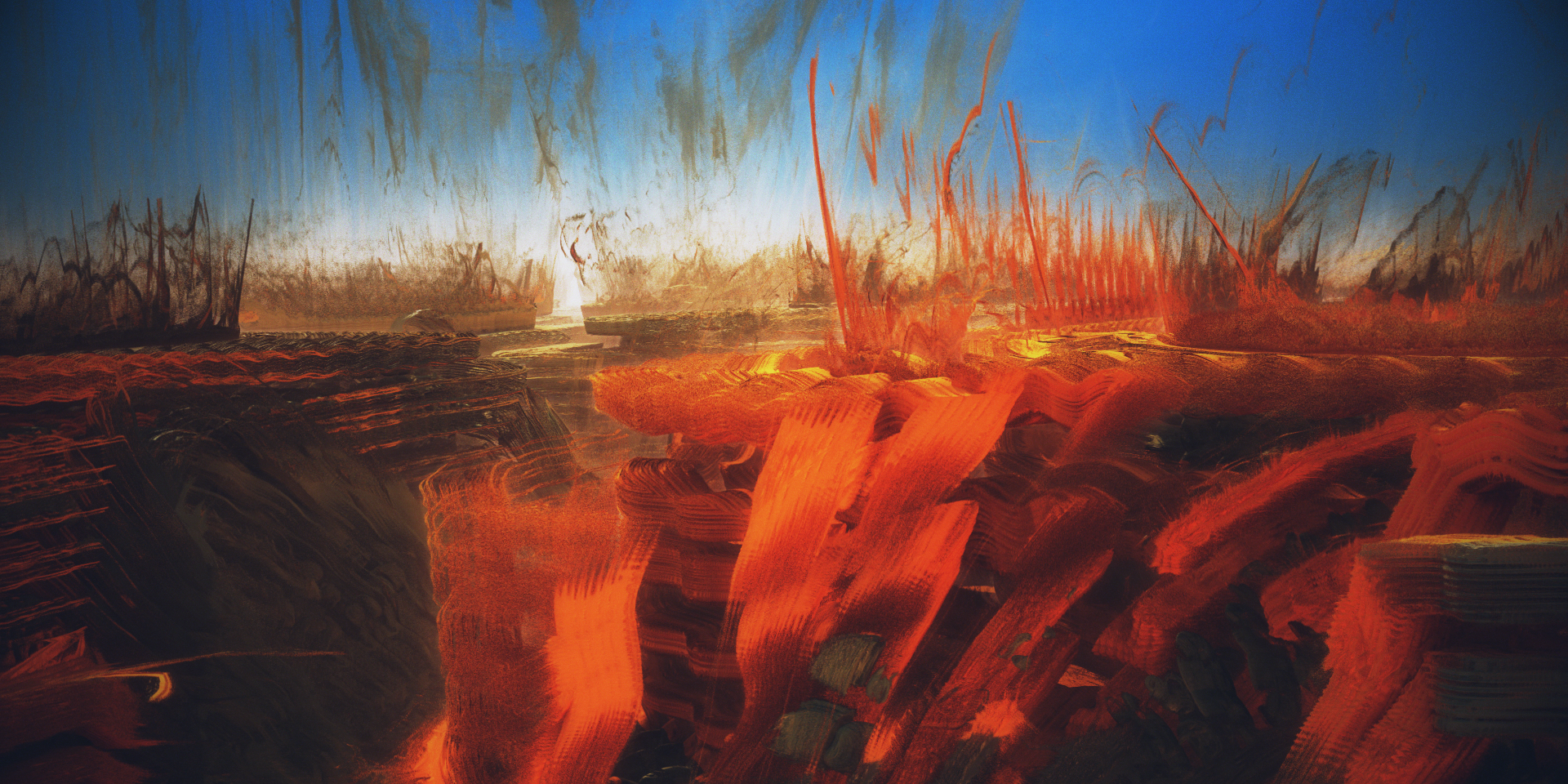 Mandelbulb3Dv18{
g.....k1...Q6...ET...IE...UXB81MezP6.bGyk69j9S4E.8OAOk7RNzHZtr0oiNF..XcT0654cfyD
................................7oUHSKhAMz1........B.p9.................y.2...sD
...Uz6/...EL.....Q.1/....2Ee....H3....E5.....YcMdtT8KUpD/........A/58/.........U
/7EnAnQD12..02UaNaNaNaNszqAnAnAnAsyDBnAnAnAnmz9...........U0.....y1...sD...../..
.z1...sDYpkeEkmNmxHAPtL6HdgPzYjiMK5Kj1oDcNTq3/q2axvNlcFKaSINzMK02NboH8rD/fZNIz8s
ZxXqGt.MeDZPzGuzNyDJStqDU.....21/...s/........sD/2.....E/.G.....................
.............oAnAt1...sD....zw1...................................URIZzDj.....x/
.....Ksulz1.......kz.wzzz1.U..6.t....o0...EB....Y....Q2...EF....4/...I1.....SJ52
yc4U.uXHexzh3XyzCAV3zr0Ar.6./Ipzafzz...wQOr9PEzD6Eot8VlJaz1.............lwz71V0.
..BC4POwoz9.2RiGMQZhz0........../EU0.wzzz1...........s/...................E.2c..
zzzz............1/........E..........2./8.kzzzD............8....................
/EU0.wzzz1...................................IGM31EZLOdvRDE7VJA.JSdZi99/W9is.MdZ
Kuh7Q6isW1UZKOdrbBG7VJA.JSdZiDN8W9is.MdZKuhMPJGM31EZLOdvf6asW9C.KOdZS9uQW9is.MdZ
Kuxrv7isW1UZKOdr..EsUa3feeWCNqGQIJ36wk8EwyLsUa3f................................
E....Ek6m6E.....I....A....kLGx4RVFLN1/UPZB2Std5......................MU/4.......
..................xF./.......j0E.......UK.A........yz........E.EOaNaNaNarzfaNaNa
Natxz0..................kzXH3Livivipz........C1E..................2B./.........E
.....................2.....3....3....w3IjlKS4x4PYpmQtp4.b/kQ....................
......U/....BAk.1AU...........2E..........EnAnAnAnA..1..........................
...wz...........................................................................
................................/....E/...k.....T7pPo34RZ/EOiJqEsZbS............
..........U/4M..3IE/0.E11A........................E3.1......kd2E................
...wz.........................................zDpi0HJJJJJz1.......WB.1.......s/k
..........................................U2....I....U....EEh3aSdtqNUAJRmN4.....
......................k/.MU/4.U.4..........NaNaNaNcwzcNaNaNaNavD8nAnAnAvqz1.....
..E/./.......U/k........J.A.....................................................
........................................................}
{Titel: Dutch}